Our Story
Two passionate snowshoe makers coming together
Dion Snowshoes and NeviTREK Snowshoes have teamed up to combine the best of two Northeast brands. With decades of experience in the snowshoeing world, we can now equip more customers than ever: from racers & winter hikers who demand performance, to general outdoor enthusiasts and first-timers. Our snowshoes are designed and built in the USA.
Get to know us!
Dion Snowshoes
Bob Dion is the founder of Dion Snowshoes. Bob is a competitive snowshoe racer (2 gold, 2 silver and a bronze medal at the National Championships) and has won countless medals, age group and overall victories at distances from 2 miles to 100 miles on the road, tracks and trails. He was listed as one of the "10 Legends of Trail Running" by TrailRunner magazine. In addition to racing, he has organized dozens of races over the past 30 years in the Northeast, always giving back to the sport.
Denise Dion is also a competitive snowshoe racer (gold and silver at Nationals) but usually just enjoys getting out on the trails and enjoying the scenery! This means that people who use the product are the ones making it and standing behind it!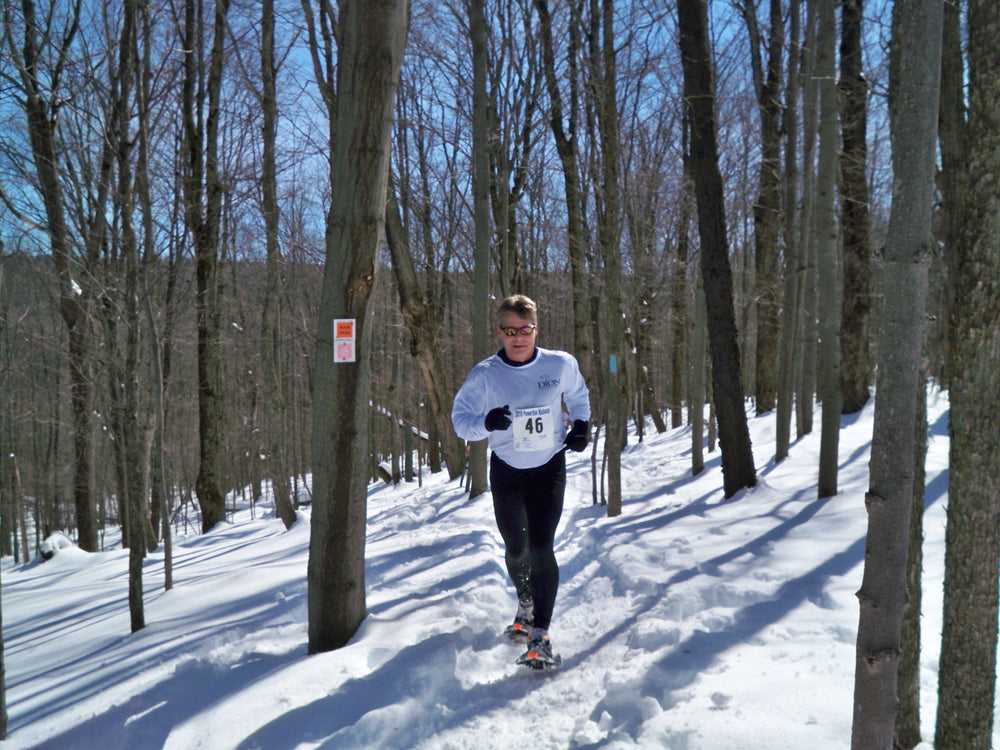 Nevitrek Handmade Snowshoes
NeviTREK started with a lunch conversation with a colleague who was selling snowshoe making equipment. Within a few months, the equipment and materials were purchased, delivered and set up in a workshop in upstate New York near the Adirondack Mountains. A whole year passed before the first pair of snowshoes were manufactured.
Our snowshoes are manufactured of top quality materials and high standards of production. We guarantee our snowshoes against defects in parts or workmanship. Each pair of snowshoes is made by hand in the USA.